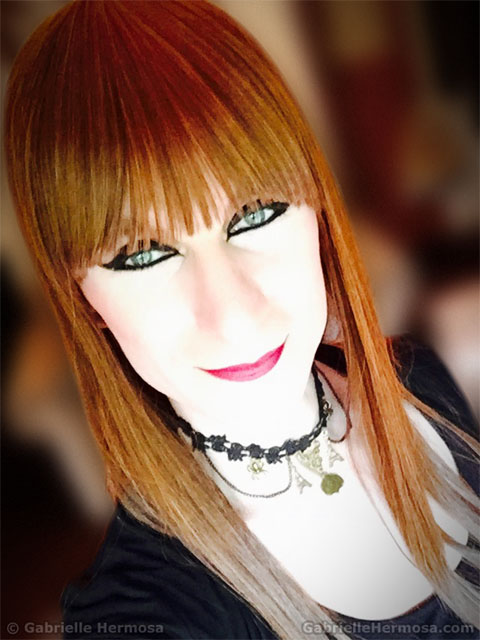 I'm a public speaker, mentor, counselor, writer, trans woman and human rights advocate living in "The "Flower City", Rochester, NY. It's a pretty diverse area made up of many vibrant and colorful communities, and I'm proud to call it home.
My outreach and public speaking work offers opportunities to connect with people in deep and meaningful ways. It's not just a rewarding career – it's my passion, and I love what I do! If you're not located in the Rochester area, no problem – I'll bring the magic to your town. My services are offered nationwide.
The following is a brief overview of the journey that propelled me to where I am today:
A long time ago
Throughout my youth and well into my adult years, life was fraught with adversity at every stop. To say, "I didn't fit in", would be quite an understatement. I was the proverbial square peg that everyone kept trying to shove through the round hole of "normality". The problem is when you force a square peg through a round hole, you ruin it in the process. That's exactly what society seemed hell bent on doing – ruining me… and it almost worked.
As the black sheep of my family, I was socially awkward, uncomfortable in my own skin, suffered from low self-esteem and didn't have many friends. To top things off, I was a (very closeted) transgender girl, raised as a "boy", in a time (long before the internet) when pretty much no one knew what "transgender" meant – least of all me. Living with constant fear, anxiety, stress, confusion and depression was the status quo. I took life pretty hard and it offered me plenty of "lemons" along the way.
A new beginning
In 2012 life effectively broke me. I had attempted suicide before, but this time something compelled me to seek answers. With the help of an unexpected spiritual guide, my awakening began. It was much like the scene in The Matrix, when Neo found himself in a pod of goo, pulled the plug from the back of his neck and saw the real world for the first time. There was no goo-filled pod or neck-plug, but it was just as terrifying at first. The dots started connecting and my life was forever changed. Every hardship, struggle and agonizing experience was life's way of preparing me to do what I was meant to do: work with people in a helping capacity, fostering growth, improving quality of life and making a lasting, positive difference.
From the start, life was instilling in me the knowledge, wisdom, understanding and strength I'd need to carry out important work. It is a gift for which I am eternally grateful. This "gift" came wrapped in years of pain and suffering, but it offered me a deeply profound understanding of humanity that enables me to lift up and empower others.
Speaking out
My public speaking career started in 2013 as a Speakers Bureau member for the Gay Alliance. This offered opportunities to work along side and learn from very talented individuals while presenting to, and connecting with, thousands of people. In early 2015 I started my own company: Amorestvia, LLC, and began turning my passion into my livelihood.
Doing what I love
Speaking publicly isn't just what I do, it's what I love and it shows! Everything about it feels right. I love getting out and connecting with people, sharing, discussing, teaching, learning, opening hearts and minds, changing lives, making a positive difference, and making new friends along the way.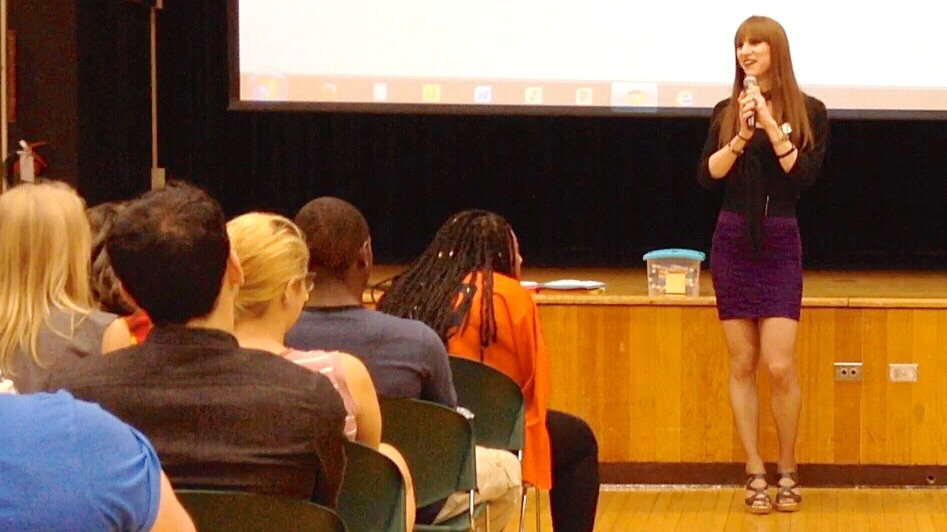 One of my goals is to live in a world where everyone is living to their full potential and doing what they love. It's not just a dream. I believe it is achievable. Maybe not "everyone" will be doing what they love in my lifetime, but I believe a great majority of people can and will. Spend a little time with me and you'll become a believer, too.
From lemons to lemonade
So here I am today, doing what I love and turning it into a meaningful, rewarding career. It required taking all those lemons life gave me, adding a little sugar (love), stirring it up with passion, and pouring out sweet lemonade, so to speak, in the work I do.
An eternal optimist
I don't see dark clouds, only the silver lining. There are no obstacles, only opportunities to learn and grow. There is still much pain and suffering in the world, but I believe in humanity. I believe in the power of love. I Am Love. I believe that by working together, sharing our talents, gifts, experiences, courage and compassion, we will be the collective force that transforms the world into a much healthier, happier place. It won't be a utopian civilization by any stretch, but it will be infinitely better than it is today.
"The only limits you have are the limits you believe." — Dr. Wayne Dyer
Thank you again for stopping by. I look forward to an opportunity to connect and work toward a better, happier, healthier world, starting with you.
Namaste,
Gabrielle